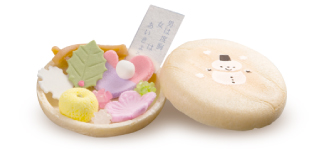 Wagashi, full of unexpected pleasures
Opening Monaka wafers reveals dainty seasonal Ohigashi and your fortune on a slip of paper.
A delightful treat for your eyes, taste buds and heart.
The Sotto Hirakuto series is offered in four different seasonal assortments of spring, summer, autumn and winter.
The Wonder 500TM - A certified product within the Japan's Finest Goods collection, Foods and Travel Experiences (The Ministry of Economy, Trade and Industry).
The 2016 Omiyage Grand Prix second place winner.
Skilful artisans handcraft every piece of Sotto Hirakuto with careful attention to detail.
It is a wonderful conversation piece that will bring pleasure to those who receive it as a gift.
Find a joyous surprise when you open the Monaka wafers. Dainty pieces of Ohigashi and your fortune on a slip of paper tucked inside the Monaka sparks conversation and plenty of smiles.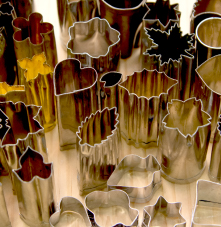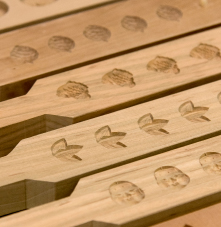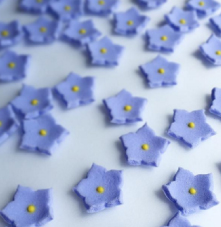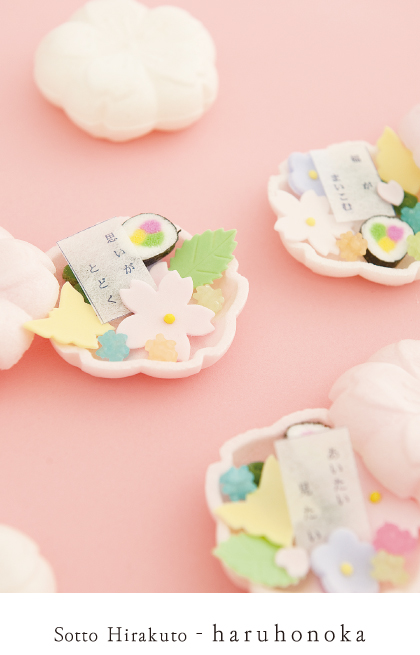 Fiddlehead, cherry blossom, butterfly, violet, sushi roll, green leaf, konpeito, fortune
Sales period: March to April
Food allergens: mountain yam, soybeans, eggs
Best before 60 days after the date of manufacture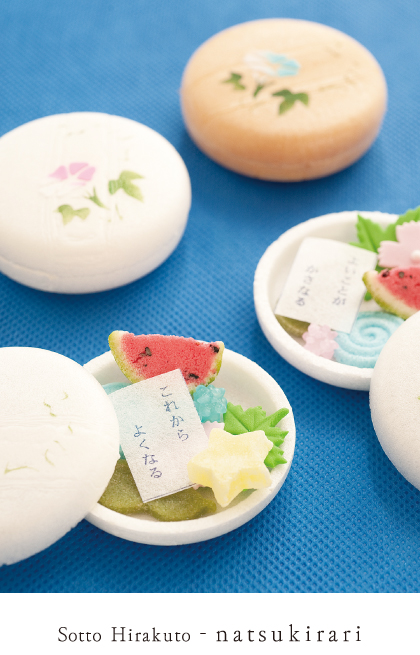 Nadeshiko flower, watermelon slice, gourd, green maple leaf, star, swirling water, konpeito, fortune
Sales period: May to August
Food allergens: mountain yam, soybeans, eggs
Best before 60 days after the date of manufacture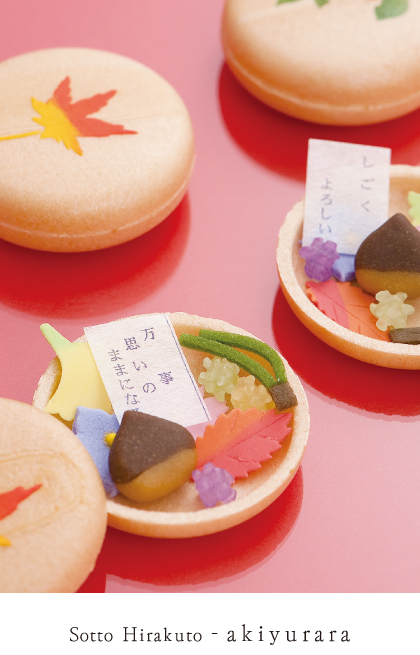 Pine needles, autumn foliage, cosmos, bellflower, chestnut, gingko leaf, konpeito, fortune
Sales period: September to November
Food allergens: mountain yam, soybeans, eggs
Best before 60 days after the manufacturing date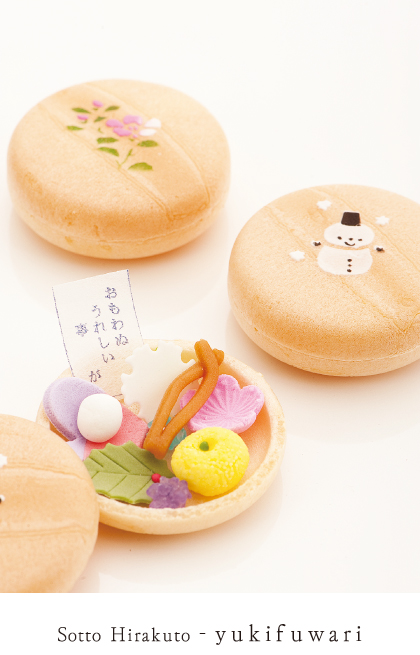 A mitten, yuzu citrus, snowflake, plum blossom, holly, Rikyu-style pine needles. konpeito, fortune
Sales period: December to February
Food allergens: mountain yam, soybeans, eggs
Best before 60 days after the date of manufacture
Cute beckoning cat Monaka enclosing symbols of prosperity within; toffee shaped into a lucky knot and pine needle-shaped Ohigashi.
Best before 60 days after the date of manufacture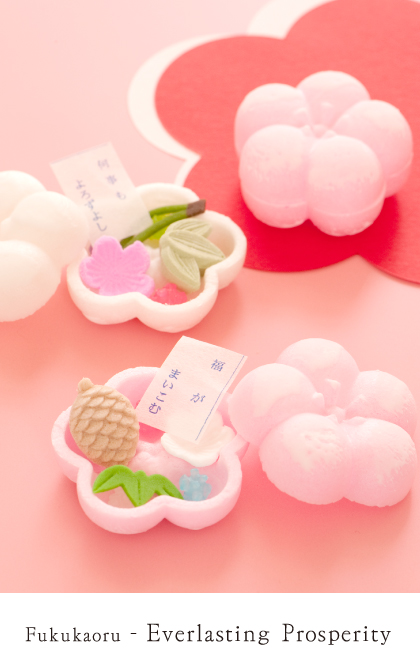 Monaka wafers shaped like the Umebachi-mon (the house crest of the Maeda clan of Kaga) containing the three auspicious symbols of pine, bamboo, and plum.
White Plum: pine needles, bamboo leaf, pink plum blossom, konpeito, fortune
Pink Plum: pinecone, bamboo leaf, white plum blossom, konpeito, fortune
Food allergens: mountain yam
Best before 60 days after the date of manufacture